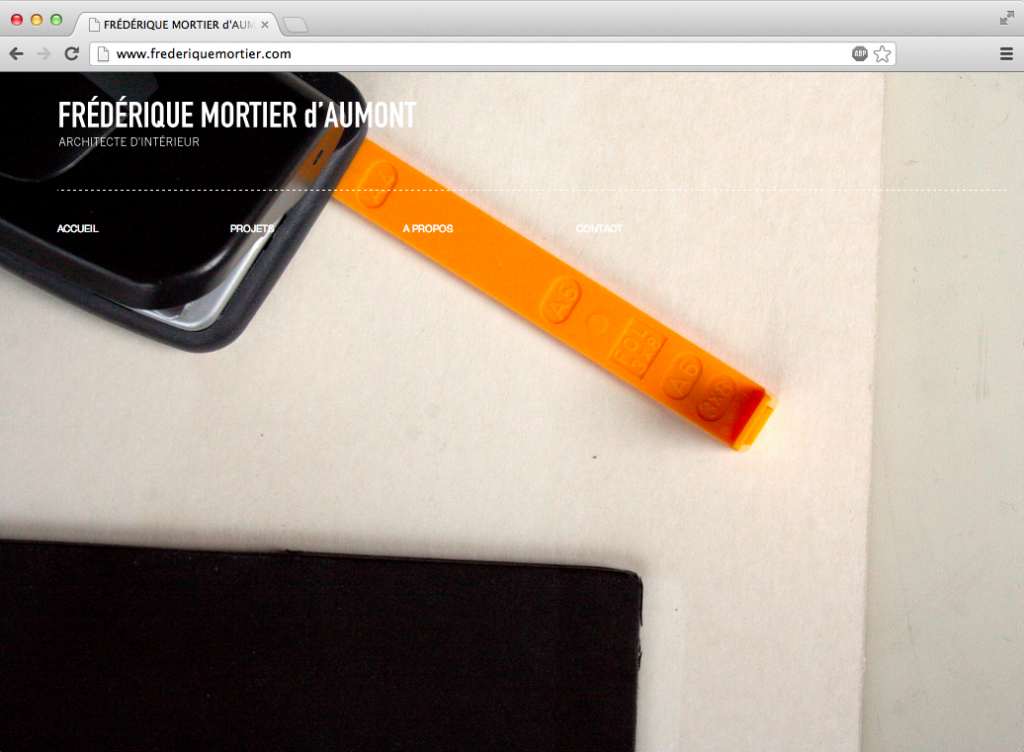 Overview
I developed a WordPress fullscreen portfolio website for French interior architect and designer Frédérique Mortier d'Aumont. She asked me to conceive and realize a dynamic portfolio website with a fullscreen design, so that she can easily add new content by herself. The website should be beautiful, easy to use and easy to update. The reader should get a quick overview and a great impression of Frédérique's work and creative process.

WordPress Fullscreen – Concept and Production
We worked closely to find a beautiful representation for Frédérique's work discussing some great inspirations like Moormann-Berge.de. I then took some photos of her workshop near Paris to use them as background images for the new website. In order to provide a background that communicates but doesn't interfere with the sites main content I focused on details. I then decided to setup a WordPress CMS because the use of the backend is easy and can be learned quickly. As a technical base for the WordPress fullscreen design I used a template by Luca Martincigh. Luca's WordPress Fullscreen theme was by far the best solution I could find to create a smooth and fast fullscreen user experience with a WordPress blog. I adapted the template's PHP and JS files to meet Frédérique's requirements. Last but not least we got a great typographic logo handcrafted by French artist and illustrator Laurent Burte. After having published Frédérique's WordPress Fullscreen Portfolio I implemented some basic SEO tools and web analytics to improve the website's visibility in search.
Link
www.frederiquemortier.com  New site: www.fredinteriors.com